Picking out a web hosting provider involves many steps. Namely, it is not just about finding a company that you like and sticking with that company.
There are a few more factors you need to consider before really taking the plunge and committing to one provider.
One of those factors is storage space. In general, most websites do not need more than 1GB of space.
However, you should gauge the amount of storage you need solely based on that fact. Namely, the amount of space you will need largely depends on you and what you want to do with your website.
So, before calculating how much storage you would need, you need to decide what you want your website to look like and the content you want it to have. The content of your website includes HTML files, the number of pictures you want to have, databases, videos (if any), but also email accounts, third-party programs, access logs, and scripts you may want to have installed.
If you have a website with hundreds or thousands of photos and other media files, you can calculate the total amount of storage space you need as the sum of the sizes of all those files.
That also includes the sizes of your HTML code, CSS, and everything else we mentioned above.
Usually, HTML and text content use the least storage space. On the other hand, photos and videos take the largest portion of storage space.
Tip: If you have or want to create a website with a lot of photos, plug-ins, add-ons, and other tools, then you should get a web hosting plan that has at least 10GB of storage space included.
Now you might be wondering, is storage really that important? Short answer – yes, it is. As your website is available on the Internet longer, new updates and trends will emerge.
If you want to stay relevant, you will need to follow those trends as closely as possible. That means that you will need to make changes to your website and add new things to it constantly.
To do that, you need storage. Also, ensuring that you have the right amount of storage included in your web hosting plan will allow you to make changes fast without needing to buy additional storage in the future or upgrade your plan just to get more storage.
So, it is better to calculate and determine the right amount of storage you need sooner rather than later.
Also, getting enough storage from the start will potentially save you money, as purchasing additional storage down the line may be more expensive than just getting a plan with a little bit more storage included at the beginning.
So, another question arises, where can you get the storage space you need? Well, as we mentioned, if you want a website full of images and media files, you need at least 10GB of storage.
And let's be honest, nowadays, no one pays attention to websites or blogs that are purely text-rich with no animations or media files. Luckily, there are some providers out there that don't even offer plans with less than 10GB of storage.
One of those providers is Web Hosting UK. Namely, with Web Hosting UK, you will get 20GB of space even with their cheapest plans.
So, no matter which hosting plan you choose, you can rest assured that you will have more than enough space for your website. And, if you need more than that, Web Hosting UK offers plans that have up to 100GB of storage included.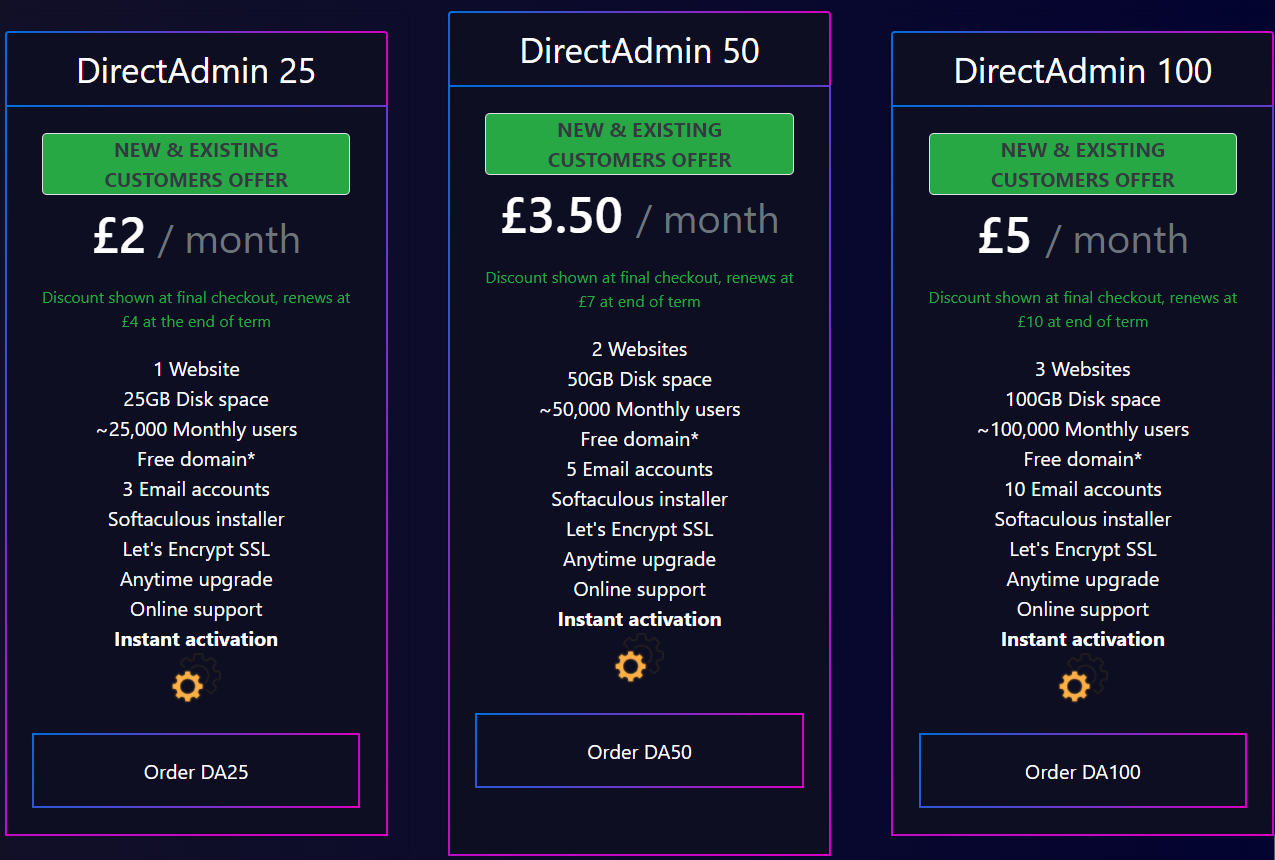 Not only does the provider offer powerful plans, but it has also gotten fantastic reviews from our users at HostAdvice.
Namely, Web Hosting UK has gotten a perfect score of 5.0 from our users. That does not often happen, as our users are pretty unbiased and strict when leaving reviews.
If you want to read what our users have to say about Web Hosting UK, you can do so by clicking on this link.
Average storage space you need for your website
Let's look at some examples that will show you how much space you would need for websites of different sizes (on average).
For a small blog or website that has the minimum content needed for a blog or a website, you will need a minimum of 1GB of storage on average.
For a medium-sized blog or website, you will need a plan with a minimum of 5GB of storage.
And for a large blog or website that is content-driven and has plenty of images and media files, you would need a minimum of 30GB of storage.
Of course, those are only average sizes and estimates, and they serve to give you a general guide.
Also, if you are not sure what kind of website you want just yet or think that you might experience large spikes in traffic in the future, you can always contact us and opt for a custom plan that includes unlimited storage space.
A Few Words About HostAdvice
HostAdvice was established in 2014 with the sole purpose of helping out those that want to take their business online and be successful.
Since 2014, hundreds of individuals and companies have reached out to us to learn about web hosting in general and find the right hosting provider with the best prices and reliability.
Also, many individuals and businesses worldwide have reached out to us to ask whether the provider of their choice is the right match for them.
In addition, we offer more than 4,000 expert reviews and 65,000 user reviews that you can check out if you want to learn more about the world of web hosting.
Conclusion
Knowing how much storage you need for your website is crucial while choosing the ideal plan for you. Even though you could always get a plan with unlimited storage, sometimes it might not be necessary, and you could end up wasting a lot of money.