The new Windows 11 features improve security, productivity, and the overall experience. Everything is here. The operating system will be released on October 5th, 2021. and is the next generation of Windows with new features and improvements aimed at security, productivity, and innovation across the entire experience.
In this release, you'll find significant UI changes to the Start menu, taskbar, settings, and file explorer, including rounded corners, updated fonts, and a consistent layout for all elements.
This new version is still based on Windows 10 technology but retains the same features of software and drivers. However, there are no plans to upgrade on many devices this time as Windows 11 increases the system requirements.
Overview
Minimum specifications
Windows 11 features
Windows 11 start menu
How to download and install Windows 11
Install the Windows 11 Insider Preview build
Minimum specifications
There is a lot of discussion about which devices are compatible with Windows 11. No matter what your TPM (Trusted Platform Module) requirements are, others are simply wondering if they need to look to upgrade their PC or laptop soon. the system requirements are higher for Windows 11. There's no more 32-bit support, and older CPUs won't be supported. You also need at least 4GB RAM and 64GB storage. The biggest roadblock for many seems to be the requirement of TPM 2.0.
Minimum specifications required
Processor - 1 gigahertz (GHz) or faster with 2 or more cores on a compatible 64-bit processor or System on a Chip (SoC)
RAM - 4 gigabytes (GB)
Storage - 64 GB or larger storage device
Note: See below under "More information on storage space to keep Windows 11 up-to-date" for more details.
System firmware - UEFI, Secure Boot capable
TPM - Trusted Platform Module (TPM) version 2.0
Grpahics card - Compatible with DirectX 12 or later with WDDM 2.0 driver
Display - High definition (720p) display that is greater than 9" diagonally, 8 bits per color channel
Internet connection and Microsoft accounts - Windows 11 Home edition requires internet connectivity and a Microsoft account to complete device setup on first use
Switching a device out of Windows 11 Home in S mode also requires internet connectivity.
For all Windows 11 editions, internet access is required to perform updates and to download and take advantage of some features. A Microsoft account is required for some features.
Windows 11 features
All new features in Windows 11
Here are some new features and changes available in Windows 11: From the redesigned Start menu in the central taskbar to the admin centre experience for widgets, desktop, file explorer software, already updated settings changes, internal improvements, and more.
New Windows 11 start menu
New office space
New notification centre and quick changes
Windows 11 widget features
Windows 11 desktop improvements
New snap organisations and snap groups
New voice recording application
New Windows 11 file explorer application
Clipboard changes and features
Task manager improvements
Auto HDR for games and direct storage
New Windows 11 applications
Language innovation
Windows subsystem for Linux (WSL) new operating system
Windows 11 upgrade and new system upgrade
Windows 11 disk usage operating system
Updated out-of-the-box experience (OOBE) for Windows 11
Updated Windows 11 software
Windows 11 comes with a redesigned Start menu that removes live tiles to appreciate the old icons and a new minimalist look. The menu is based on a corporate design that worked on Windows 10X. It floats above the taskbar and follows a new OS-style design with rounded corners and translucent hardware.
Windows 11 start menu
The menu is divided into four parts. The search box above will instantly take you to the Windows search experience similar to Windows 10, but with a few tweaks when clicked.
The pinned section contains all your favourite apps and has several pages for adding other apps. In the upper right corner, there is a button that takes you to the "All Applications" list, which acts like the list of applications in the Windows 10 menu.
The start menu has been replaced
The Start menu now has a recommended section that acts like a "Timeline" highlighting the most used items, including file and folder locations.
Finally, at the bottom there is a profile menu with options to change account, lock, log out and change user. To the right is a menu with powers, with different options depending on your abilities.
How to download and install Windows 11
Before you begin, make sure your PC meets the Windows 11 minimum specifications listed above. If so, you should back up your PC before proceeding. This way, if something goes wrong and updates to the initial version of the new operating system are full or at risk, you can at least restore your important files and settings.
Once done, you'll need to sign up to the Windows Insider Program if it's not already available in Windows Update.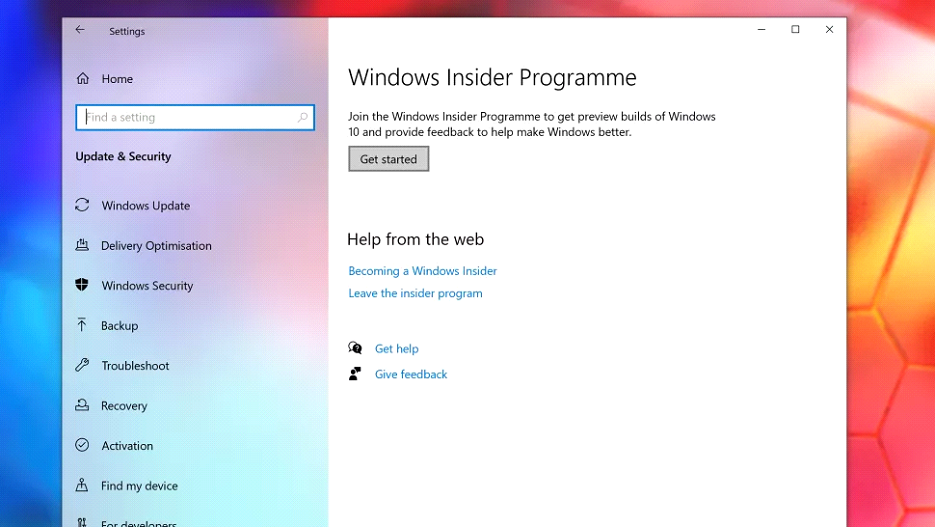 Join the Windows Insider Programme
To do this, open the Settings app, click on 'Update & Security', then click on 'Windows Insider Program.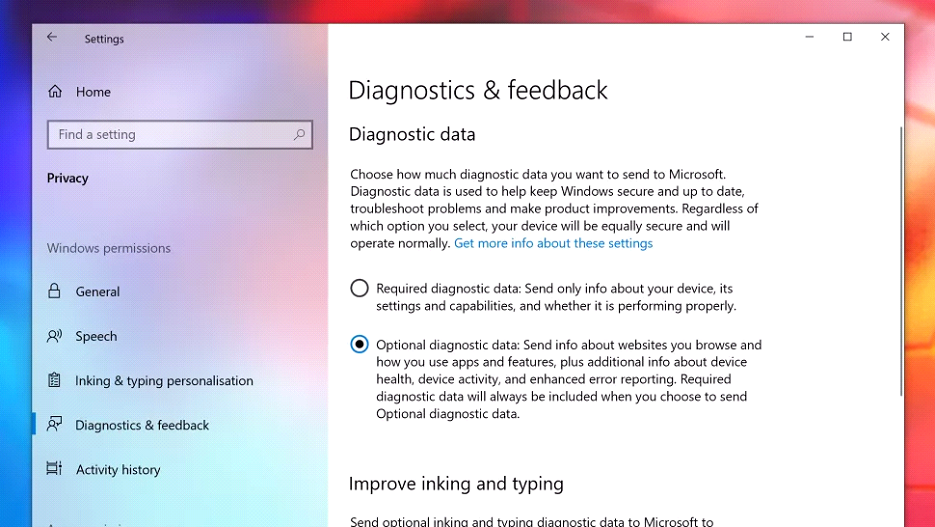 You may need to turn on optional diagnostic data to see this option. To do so, go to Settings > Privacy > Diagnostics & feedback and select 'Optional diagnostic data.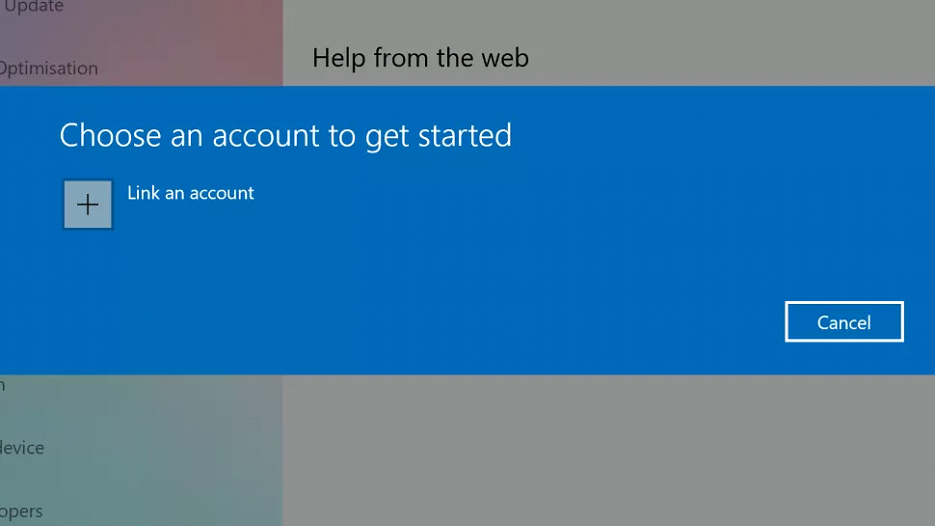 Join by clicking 'Get Started' in the 'Windows Insider Program. In the window that appears, click 'Link Account', select your Microsoft account, and click 'Continue'.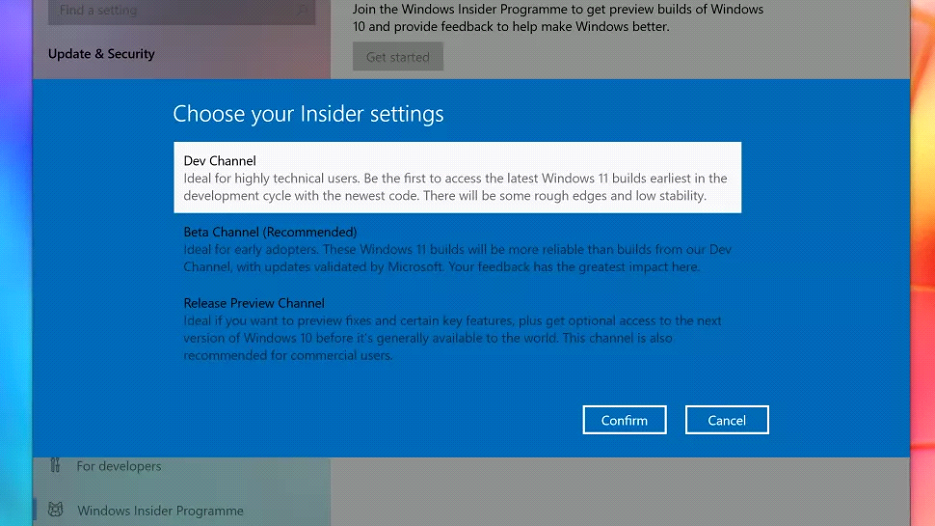 Join the Release Preview Channel
Currently, Windows 11 Insider builds are now available in the Release tier and is ready to be rolled out on the 5th October 2021. If you want to look at the early versions you would select the Dev channel but these are likely to contain more bugs.
If you want a working PC, it is recommended that you don't select the 'Developer Channel' and keep it on the "Release Preview Channel" so it works with minimal errors and problems.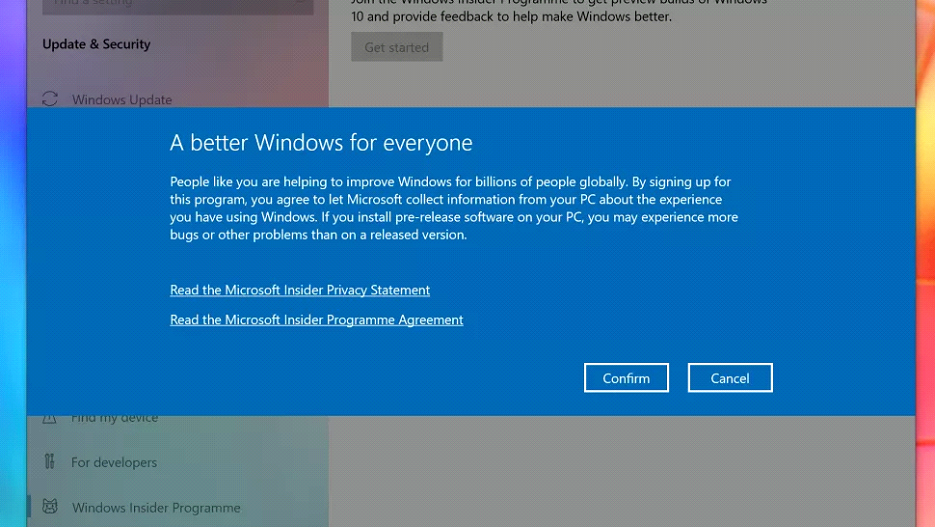 Another window will appear with a description of what to expect from this initial build. Click 'OK' to proceed. This gather diagnostics and errors so they can be sent to the developers to be fixed.
If you are unsure what information is gathered you may want to "Read the Microsoft Insider Privacy Statement" and agreement.
You'll then need to restart your PC for the changes to take effect. Make sure everything is saved, and click 'Restart Now' on the window that appears.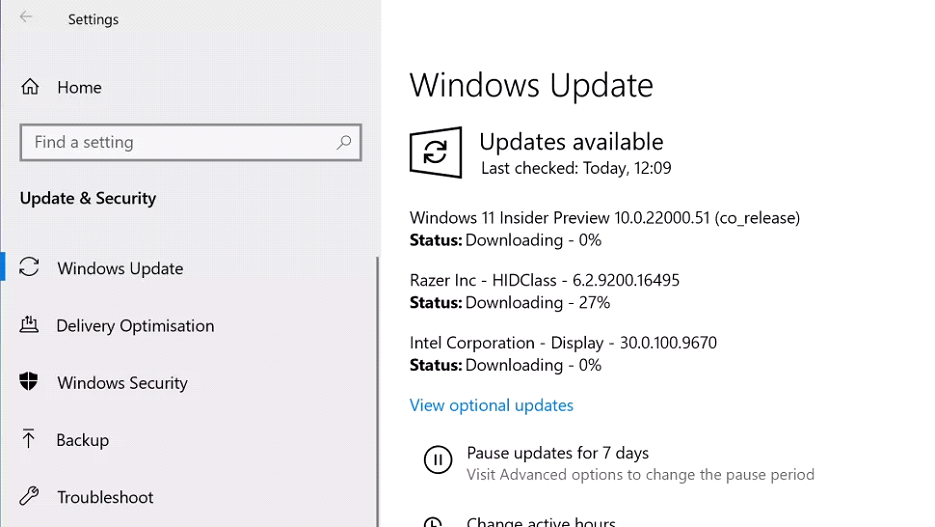 Install the Windows 11 Insider Preview build
Once restarted, open the Windows Update app. Just search for 'Windows Update' in the search bar on the Windows 10 taskbar.
You can also open it by going to Settings > Update & Security > Windows Update.
In the window that appears, click 'Check for updates'. The Windows 11 Insider Preview build should appear, and you can download and install it as if it was a regular Windows 10 update.
If you are running Windows 7 this will require a fresh install.
Summary
Windows 11 has a fresh new modern look but you sadly can't install it unless you meet the minimum requirements.
Don't worry if your device doesn't meet the minimum specifications as you have until October 2025 to buy a new device and upgrade.
We hope that this guide allows you to update from your old installation to Windows 11 easily.
Need more inspiration? Check out our blogs page.