There are so many web hosting companies out there selling hosting to businesses, bloggers and personal site owners it can become overwhelming which to choose.
We've created an in depth guide breaking down each section to make it easier for you to choose your next web hosting plan.
Choosing the wrong hosting provider and package may have a negative impact on your business.
Overview
Research your provider
Resources

Disk space
Bandwidth
Hosting control panel
Email
SSL

Provider uptime
Hosting support
Domain vs web hosting
Hosting options

Shared hosting
Reseller hosting
Cloud hosting
VPS
Dedicated server

Coding vs CMS

Code your own website
Choose a content management system
Research your provider
First things first, one of the most essential first steps is to research your hosting provider ensuring that they have the resources your website needs.
If you have a smaller site then you won't need much resources, but if you are deciding you're wanting an e-commerce site with many products, you'll need more than the average user.
Find a hosting provider that has been around a few years, newer providers find it hard to compete in an already saturated market, often ending up going going out of business.
In this worst case scenario you'll lose your website data, all the hard work you've done building and creating your website will be gone unless you have an offsite backup.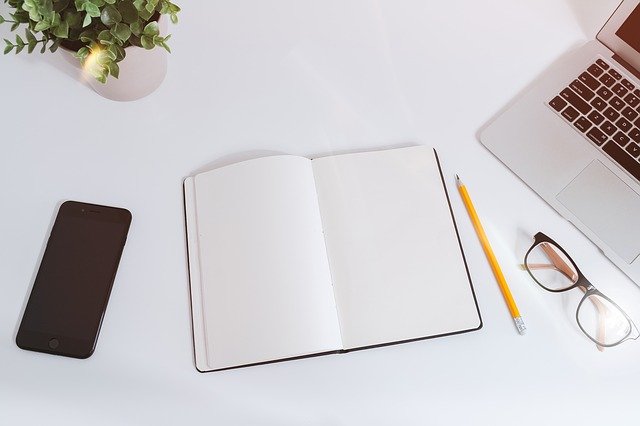 Resources
Resources are a critical factor for any website, these include
Disk space - How much storage space you need for your files
Bandwidth - How many visitors are allowed to your website
Hosting control panel - Essential if you're not familiar with working from the command line
Email - Send and receive emails
SSL (Secure Socket Layer) - Website encryption, a standard requirements since Google recent algorithm rollout making it a rank factor on their search engine, essential requirement if you have an online shop to protect data
Disk Space
Disk space can have an impact on your website loading times if you have a big site.
The 3 main types of disk drives are
HDD - Standard hard disk drives are still very popular, best for budget hosting and cheap storage
SSD - Solid state disk drive, on average around 8 times faster than standard HDD's
NVMe - Attached directly on the motherboard to give the fastest speeds, NVMe's are also the most expensive option.
Decide how much resources you need, depending on the size of your website.
We also have the options of upgrading anytime, should you use all your resources without having to move provider.
An ecommerce will require more disk space and bandwidth as you'll need to upload and store images.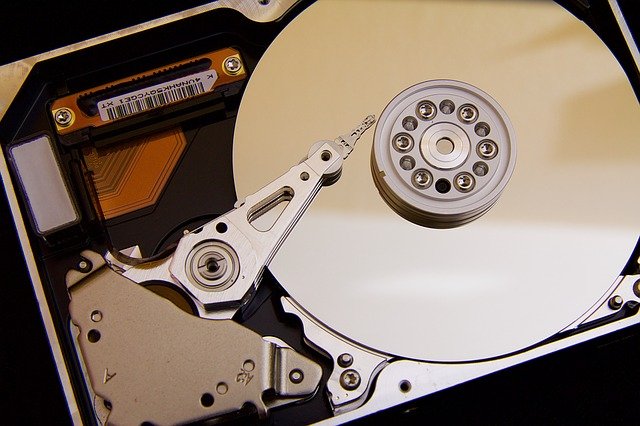 Bandwidth
All websites come with a set amount of bandwidth.
If you use all your bandwidth, it's likely the hosting provider will automatically suspend your website.
Any amount of downtime is a cause for concern as you're likely to lose customers and any sales.
Find a provider that has a generous amount of bandwidth included with their hosting plan so you don't have to worry about any downtime.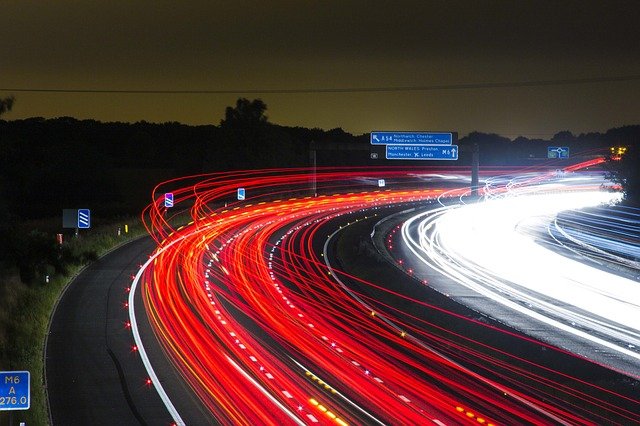 Hosting control panel
Most hosting provider include a control to help you navigate and make any changes as needed.
The 5 most popular web hosting control panels are
Directadmin
cPanel
Plesk
Webmin
ISPManager
Each control panel is slightly different, it's best to test their hosting control panel before you buy.
Check it has all the features you need to create a successful website.
You can test out our control panel on our DirectAdmin Web Hosting page.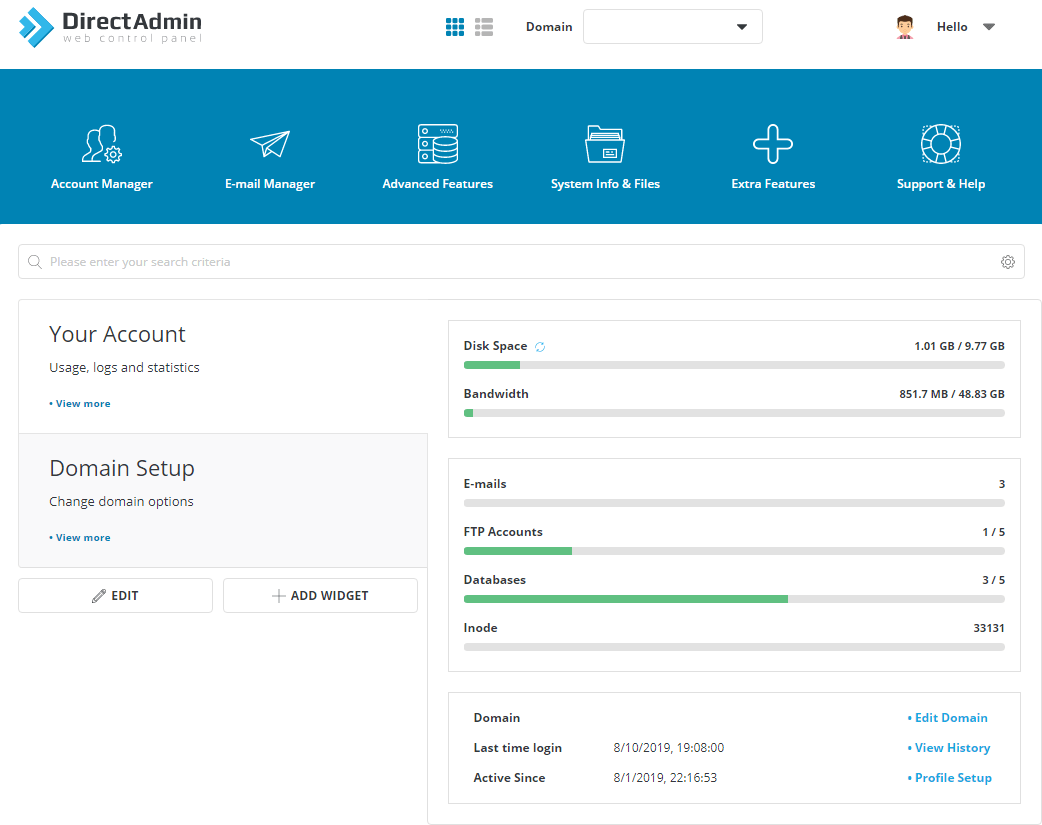 Email
Email is essential if you want to send an receive from the domain you've bought.
Check you can receive and send emails properly after you've set up your email address.
If you can't send emails the IP may be blacklisted or you may need to add DMARC, SPF & DKIM to your DNS records.
If you are unsure how to add DMARC, SPF & DKIM, contact your hosting provider, they'll be able to help.
If you think your IP is blacklisted, you check with MX toolbox.
Hosting providers have a set an amount of emails you can create with their hosting packages.
The provider may also limit the amount of emails you can send per day to prevent spam.
If you're looking to sending large amounts of email, check out Mailchimp.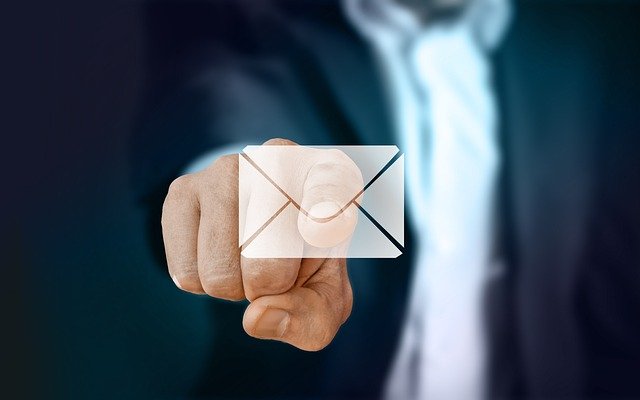 SSL
SSL (Secure Socket Layer) is a standard requirement nowadays for any website.
An SSL certificate is a bit of code on your web server that provides security for online communications.
When a web browser contacts your secured website, the SSL certificate enables an encrypted connection.
SSL certificates helps prevent phishing, keeping customers checkout information secure.
You can get a free SSL from the Let's Encrypt website.
We also use the Let's Encrypt SSL for all websites on our severs, you can get one free with any of our hosting packages.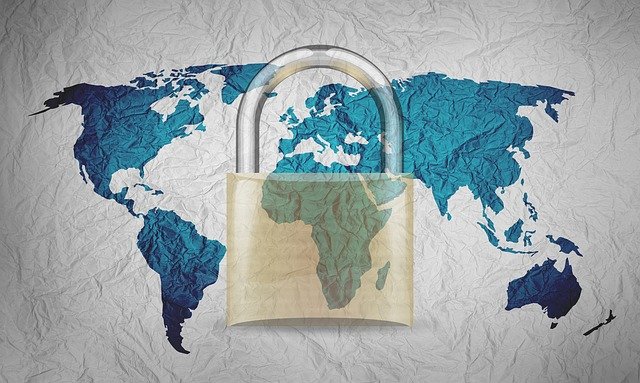 Provider uptime
Don't you just hate it when you're trying to access a specific website and it's not working?
As a bare minimum check the hosting provider is providing at least a 99.9% uptime guarantee.
99.9% uptime is equal to nearly 9 hours of downtime per year or 44 minutes per month.
Any less than this and you'll notice your website will be regularly down and not accessible to yourself and others, losing potential sales, visitors and customers.
Check their terms and conditions, this will give an indication of the uptime they provide.
We offer a guaranteed uptime of 99.99%
to put that in perspective that 52 minutes a year or 4 minutes a month.
Hosting providers will also let you know in advance if there is any scheduled maintenance.
Any scheduled maintenance is normally done out of hours to prevent disruption.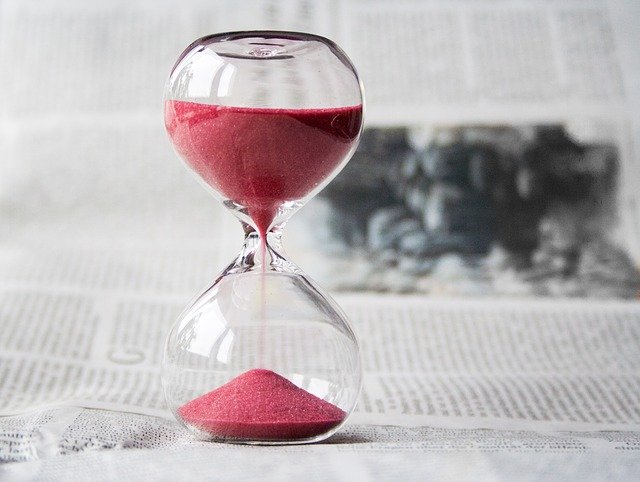 Hosting Support
We all need a little help now and then, should things go wrong we need a little help from our hosting service provider.
Have a look on their website to see what type of support they provide.
If you can't see any on their website, contact them.
Some providers also offer a managed hosting solution.
Managed hosting can be more expensive depending on your budget and requirements.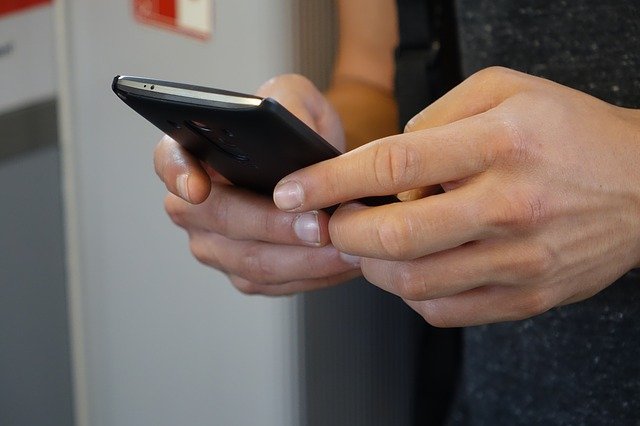 Domains vs web hosting
Imagine the domain (web address) as a computer and the web hosting as your storage device.
One without the other simply will not work if your planning on getting your website online.
To start, you will need to register your domain name, this is what potential visitors will type in a browser to find you.
Your domain will also be visible on search engines for visitors to click to get to your website.
We also recommend using your brand name, keep it unique so that when people are searching for your website, you can be found easily.
They are also hundreds of website extensions to choose from such as .co.uk for the UK or .org for an organisation. This is important in defining your business type. Domain prices also vary so it's best to do some research before you buy.
If you are unsure which domain name extension is right for you, check out our buying a domain name guide.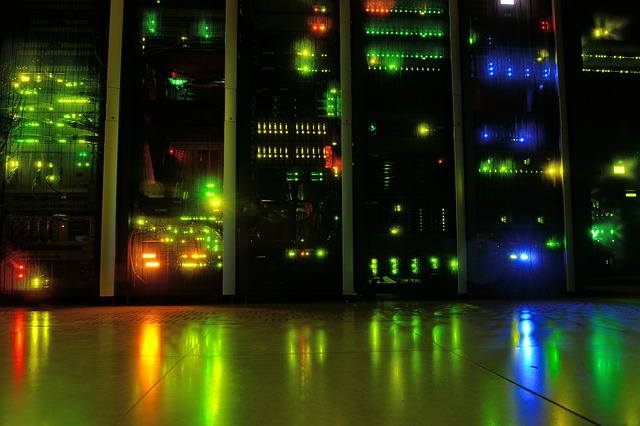 Hosting options
After you've registered your domains there are five main types of hosting, these are
Shared hosting - Resources including memory and disk space are shared on the server with everyone
Reseller hosting - Same as shared but allows you to resell your resources, create your own custom packages and set your own pricing
Cloud hosting - On-demand availability of computer system resources, some providers have resources in multiple locations
VPS (Virtual Private Server) - A partitioned amount from a dedicated server you can use with the the need of buying a full dedicated server. VPS owners manage their own operating system and any software installed.
Dedicated server - A full server in which 100% Of the resources are available, not shared with others. Dedicated server owners must manage all aspects including operating system and software included.
Shared is usually the best option if you have little or no experience of managing and server and operating systems
Reseller is a good option if you have multiple domains to keep costs down or a business selling web hosting space.
Cloud hosting is required if you have a sudden spike in visitors, allowing the server to allocate extra resources, preventing a traffic jam and your website going down.
VPS (Virtual Private Server) & dedicated servers are mainly used for busier websites if you've outgrown your shared hosting or website that has a lot of visitors, needing more resources.
Coding vs CMS
Last but not least, have you decided if you're going to code your own website?
If you haven't got a clue how to do website coding a content management system would be a better option.
Code your own website
Those with some experience may want to code their own site and have probably skipped the majority of this blog as it's more aimed at beginners.
We've all got to start somewhere, right?
Some nice coding tools we recommend are
Atom - A nice little text editor, everything you need to get the job done, it's also free!
Bootstrap - Ready made HTML & CSS examples to add into your website. Great for those that want to learn coding
You can also fully code it within the hosting providers files manager.
You can create a file using notepad if you're using Windows, create file in UTF-8 format.
Create your own file and upload as .html.
index.html for your homepage.
If you're ready thinking I want to learn coding! There are some great starter guides at W3schools.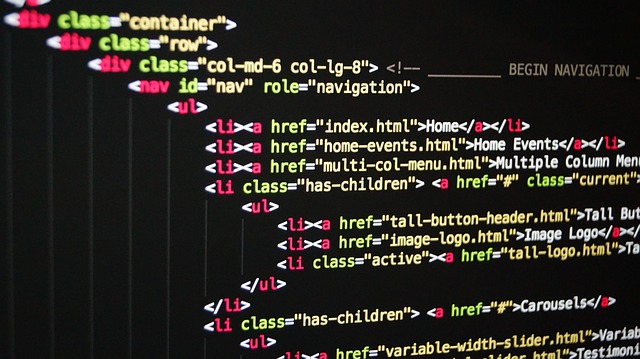 Choose a content management system
A slightly easier option, but you've still got some setting up to do.
There's load of content management systems out there!
WordPress is the most popular content management system out there
Head on over to the Softaculous software section.
Here you can see the full list of content management systems you can install.
Softaculous is a one click installer, you can install anything in seconds rather than having to mess around with databases and uploading software.
We also include the Softaculous installer with our hosting.
Here are our top 5 content management system recommendations
WordPress
Joomla
Drupal
Magento
PrestaShop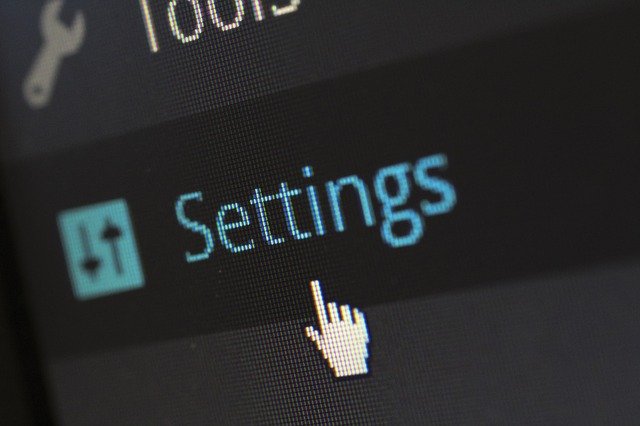 Summary
It's always best to do your research before choosing a web hosting provider.
Check the location of their servers, the closer to you the better.
Does the hosting package have all the resources you need?
Do they offer an anytime upgrade for when you grow out of your old web hosting package?
The more you know, the better. Check their reviews on Trustpilot, do they have a good reputation you can trust with your own site?
Finally choose a content management system if you don't feel confident coding your own website, use the w3schools.com website for learning the basics.
If you are looking to build your website on any of the content management system's mention in this blog, or you want to code your own website, check out our DirectAdmin Web Hosting.