Do you want to open your online store, but lack the budget to buy professional web developers? Well, you don't have to worry about anything. In this guide, I've described everything in detail, especially for beginners who want to create an e-shop in WordPress.
We'll make this as simple as possible for you to follow, and we will help you get started easily with this detailed step-by-step guide.
Overview
How to Start an Online Store: A Step-by-Step Guide
Top 5 requirements for opening an online store
How to register a domain name
How To Choose the Best WordPress / WooCommerce Hosting
How to Get a Free SSL Certificate
How to set up Woocommerce step by step
How to use plugins to expand your online store
The importance of SEO and best practices
Steps to Install WordPress in DirectAdmin using Softaculous
Let's start with the basic requirements for creating an online store.
Top 5 requirements for opening an online store
Domain name (this will be the name of your online store. For example, https://web-hosting-uk.com/)
Web hosting account (this is the location of your website on the Internet)
SSL certificate for site encryption
A set of themes and plugins
Basic knowledge of WordPress
Ok, lets get your online store setup.
How to register a domain name
The domain name is the name you use to promote your store. For example ebay.com or amazon.com.
Like the ones mentioned above, you'll need to choose a good name based on your business, location, type of business, or business purpose. You can add more parameters to it.
Once you have decided on your domain name, the next step is to reserve it for your e-shop.
Thought about it? Now the thing is; where can I find the best domain name?
Well, you can strike from your domain name from our domains page where you'll get a choice of domain extension to choose from, if you're confused on which domain extension to choose you can check our domain name buying guide, where you can get more information and choose the one that suits your online shop best.
Follow the steps below to get the domain name from us
Head on over to the Web Hosting UK homepage
Select domains from the menu where you'll be able to search for your domain.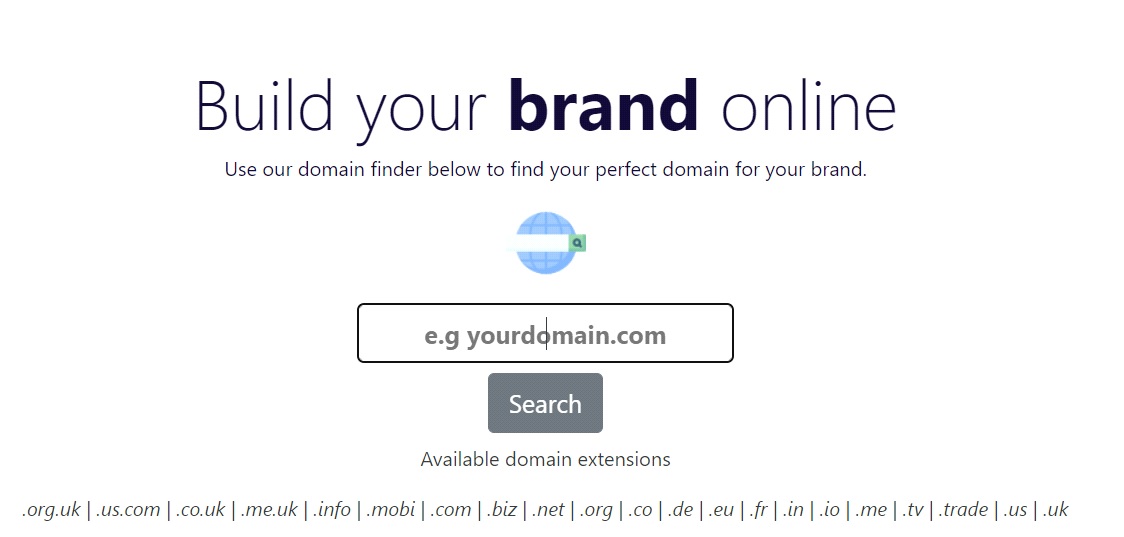 Your domain name will be your website address. We have a wide range of domain extensions ranging from .com to .co.uk, if you are unsure which is right for your online store check out our buying a domain name guide.
You can buy a new domain, or you can use one you already own.
Now, let us choose the best hosting for your e-commerce business.
How To Choose the best WordPress & WooCommerce Hosting
Vendors around the world offer a variety of hosting packages. But we've won an award for providing excellent customer service and awarded a developers choice award as we are reliable, and an uptime server that's never offline, so your customers won't get frustrated should your website suddenly be unavailable.
So, you can access Web Hosting UK at the cheapest price without compromising on quality. Sign up via our WordPress Hosting or DirectAdmin Web Hosting page, these both offer the one click WordPress installer.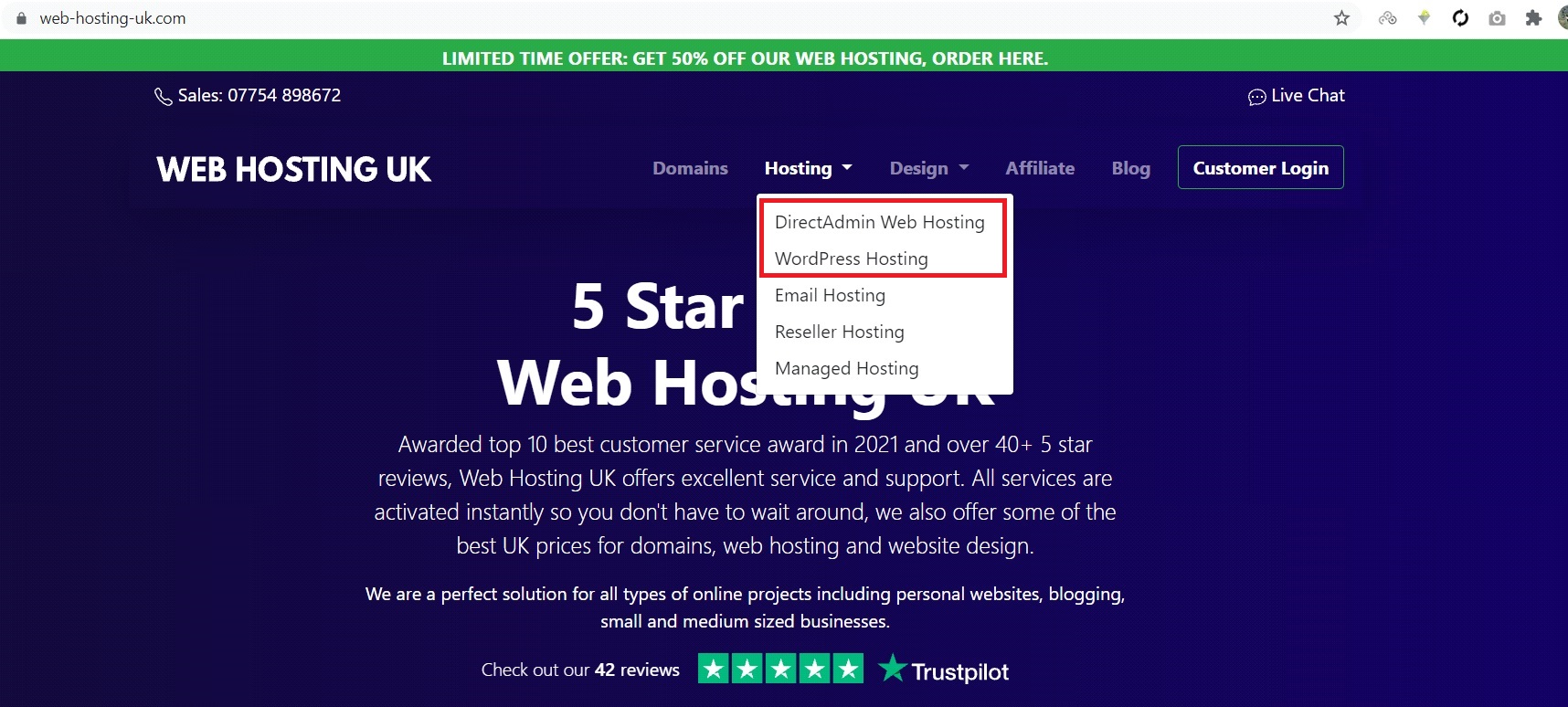 As a beginner, we recommend you should start your journey with a WordPress hosting plan. It offers ample features in its basic and advanced plans for opening an online store on the WordPress platform.
Our plans come with a free SSL certificate, online support and anytime backup.
Once your online store is stable and begins to attract more than 10,000-20,000 visitors each day, you can switch your host to a reseller host or managed host to use these packages, You will have enough space and server resources to run your business website without expensive costs.
Quick tips for choosing the best hosting plan for your WooCommerce website
Check competitive prices and compare features with other hosting providers
A 99% uptime server is required, otherwise, if the server is busy or down, your website will be offline, potentially losing customers and sales
If you are a beginner or a non-tech-savvy person our easy-to-operate DirectAdmin navigation panel is the best option
See user ratings and recommendations from the hosting provider of your choice on the Internet. Check out our Web Hosting UK reviews
How to get a free SSL certificate
SSL stands for Secure Sockets Layer and is used to encrypt all data shared on your website. This can protect you from unauthorized access, phishing activities, and hacker attacks on your website. Additionally, it provides padlocks on site URLs and trust symbols for users with HTTPS (Hypertext Transfer Protocol Secure) prefixes.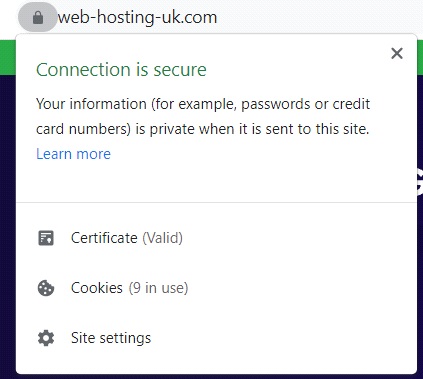 You can add SSL certificate to your e-shop in 3 ways
Some hosting providers offer free SSL certificates in their plans, which are automatically applied to your website
Manual Purchase an SSL certificate valid for one year
Install Cloudflare or other plugins that allow you to install free SSL on your e-commerce or WordPress website
Note-Web Hosting-UK offers free "Let's Encrypt SSL", which you can automatically apply to your domain after purchase. If you encounter any problems, please contact the Web Hosting-UK support team.
So far, we've discussed all the basic services needed to open an online store. Now is the time to put everything together and create a beautiful and responsive e-commerce website for your business.
Steps to install WordPress in DirectAdmin using Softaculous
From start to finish, you can install WordPress in just a few clicks.
Login to your DirectAdmin account
Click the "Extra Features" tab and in the drop down menu select "Softaculous Apps Installer" where you'll be able to select WordPress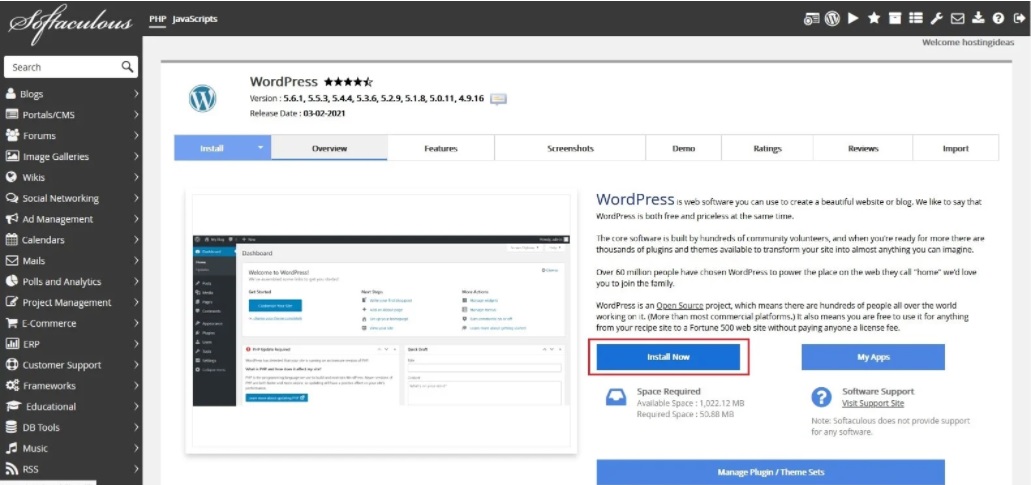 Now click on WordPress and choose install.
Inside, you will find a form to fill out some basic information. Choose a URL and directory path, although the directory is normally kept empty by default if you're wanting to install on the root of the domain. Specify a name for your website, use a preferred username with a strong password, and click the "Install" button.
After a few seconds, it will show that the installation is complete. Additionally, the panel will provide you with a WP login URL where you can view the dashboard for setting up your real-time website. For future reference you can now login by adding /wp-admin to the end of your domain.
That's all, now you can go to the WP login page and enter your credentials to access the eStore website settings.
Choosing the best theme and customising your theme
After logging in to the WP Dashboard, you can install the theme. But before that, it is recommended to purchase premium WP themes for e-commerce sites or choose free themes from the WordPress community.
You can refer to the screenshot below as an example where we have set up a free Astra theme.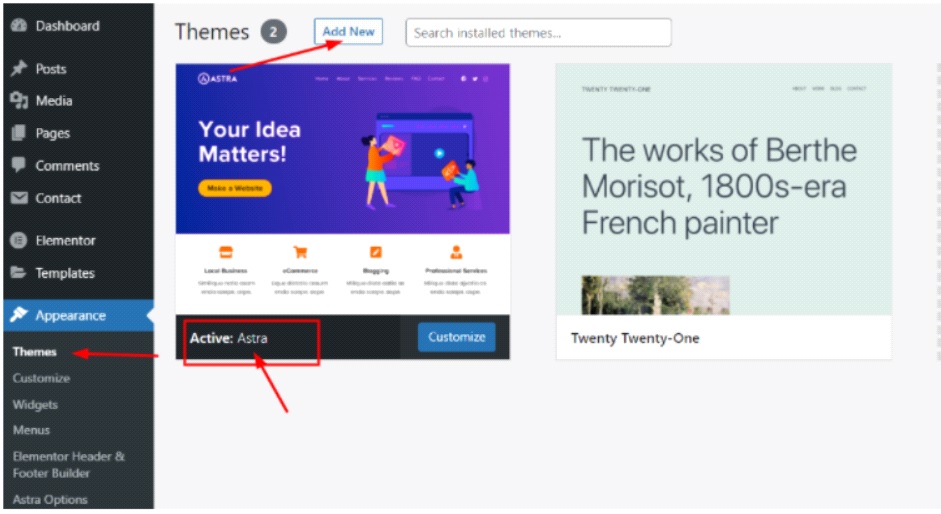 You can upload custom themes (if available) from your local computer.
Quick things to check before choosing WooCommerce or other WordPress themes
Today, most users use the Internet through mobile devices. In addition, they are interested in using mobile devices for shopping as it gives them convenience anytime, anywhere. So, you have to choose a mobile responsive theme to provide your users with the best browsing experience.
Having an SEO friendly theme can help you build a lightweight website with less code in the background. Additionally, it reduces page load time and provides a faster and easier website navigation experience for your potential customers.
Some WP themes give you the flexibility to change the layout and customize it in your way. Some themes do not have this feature. Therefore, if you want to use free or premium WP themes, please check the documentation first to understand the editing restrictions.
WooCommerce store settings
After creating an impressive website, it's time to add features to manage your products and orders from one panel. WordPress & WooCommerce allows you to manage everything in one click!
Learn how to set up woocommerce step by step
To integrate your eStore WordPress site with all the payment and product management functions, go to the Plugins section and search for WooCommerce in it. Click the Next Install button for the official WooCommerce plugin. After that, wait a while whilst it downloads the latest version then activate the plug-in.
A new window will open asking you to set up the WooCommerce Wizard. You are required to provide all the details related to location, currency, payment method, shipping details, etc. Be sure to carefully provide all requested information, and then you can start adding products.
Adding your first product to your store
After installing the WooCommerce plugin, you will see that 2 items have been added to the WP Dashboard: Woocommerce and products.
On the WooCommerce section, you can manage all orders, coupon discounts, and other content. In the "Products" section, you can list all products and detailed information, such as price, list, size, colour, description, images, etc.
To add a new product, navigate to the "Products" section from the WP Dashboard and click on the "Add New Product" option. A new page will open with all the options required for the product.
Wanting to create your own online store? Check out our WordPress web hosting.